Following our success at Chelsea in 2015 and the amount of interest from owners of Georgian and Victorian houses, we are launching two sizes of window boxes, echoing the same style as our larger planters.
Apart from their use as window boxes, they are also ideal as edging for terraces and decking and for hanging over railings.
Available in two lengths 85 cm and 110 cm, they are made to the same care and finish as our other products, complete with Tudor rose on each long side.
Specific features setting them apart from others are:
Adjustable legs to make them level on a slanted window sill and aid drainage
Optional tray to stop dirty water discolouring painted sills
Drilled bases to avoid waterlogging
Optional U bolts for attaching to railings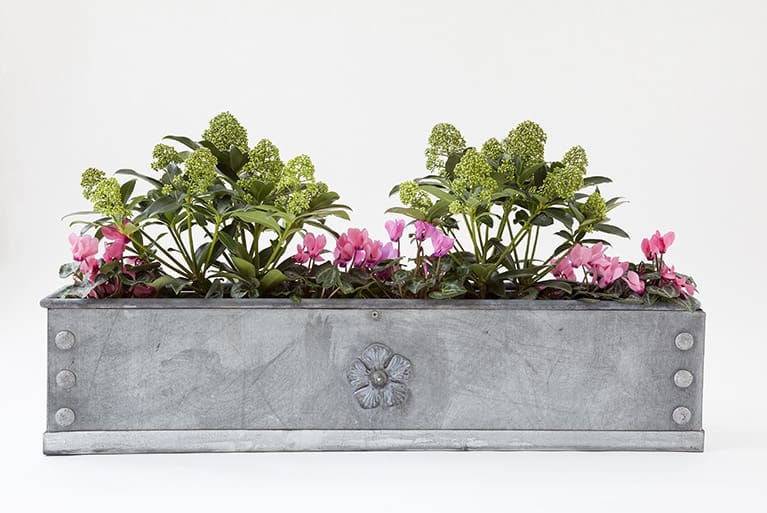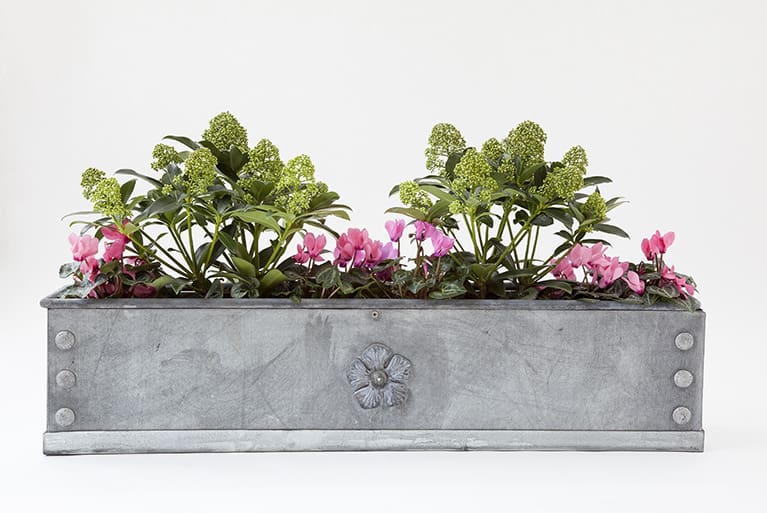 Technical Specifications
Window box
Length: 85 cm or 110 cm
Width: 15 cm
Height: 18 cm plus leg
height to choice
Weight: 8/10 kg
Made from 1.5 mm galvanized steel.
Trays
Length: 87 cm or 112 cm
Width: 17cm
Height: 2 cm
Weight: 1.5/2.5 kg
Made from 1.5 mm galvanised steel.