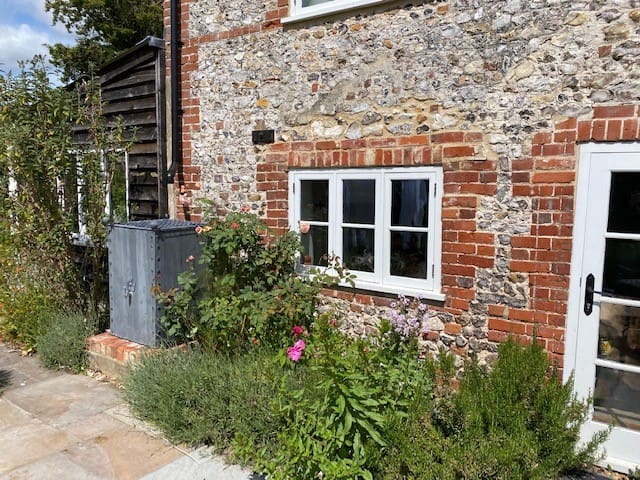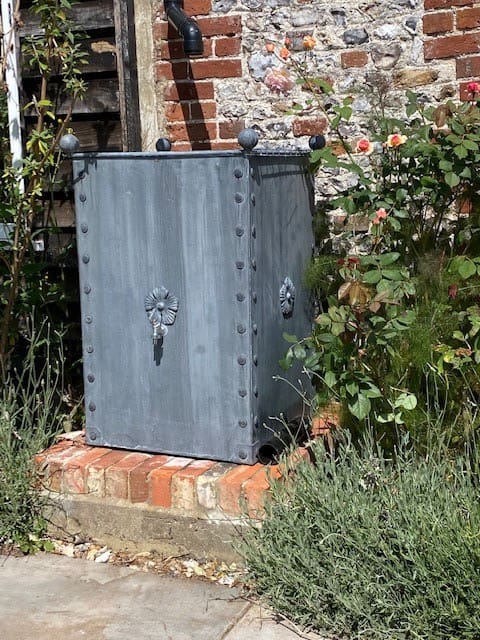 A couple of pictures of the water butt in situ. It is a great addition to the house. Thanks for your excellent service.
Georgina, Wiltshire

---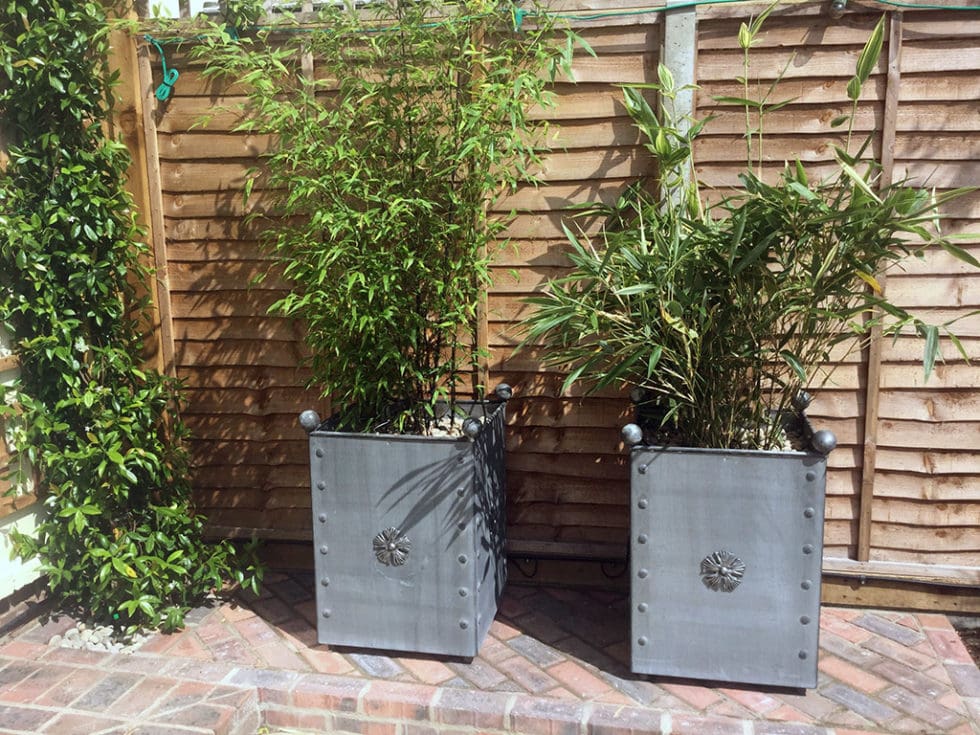 We have planted two bamboos (one black, and one variegated) and know the galvanised steel planters will be strong enough to contain them (having had a disastrous experience planting bamboos in the ground – they went everywhere!!). And the planters beautifully complement our new fence and paving.
Judy
---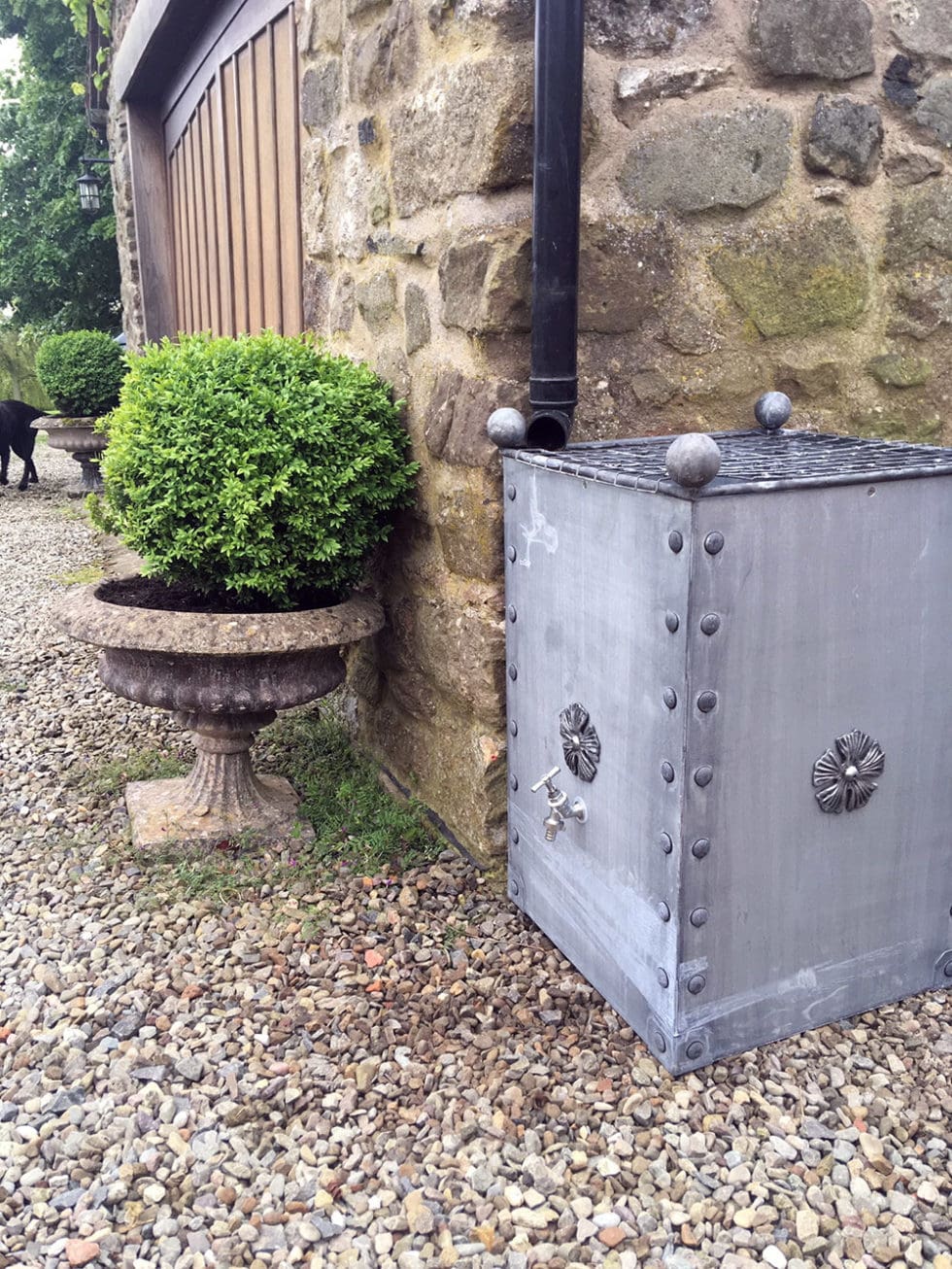 Water Butt, Jackie Hampton
---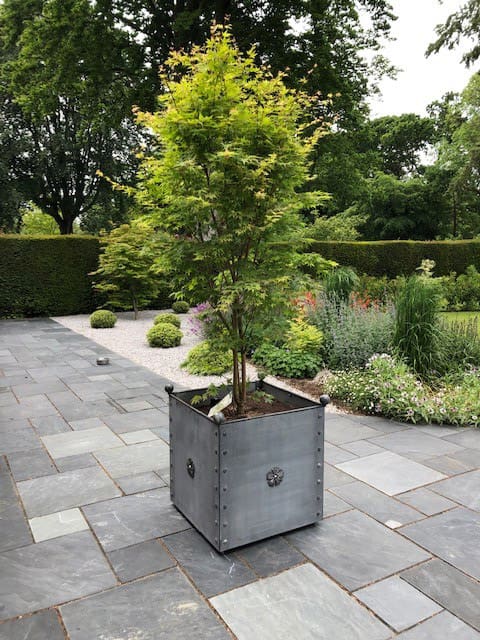 A photo of our planted Acer palmatum sango-kaku (Japanese Maple) which is well suited for planters or tubs.
Malcolm
---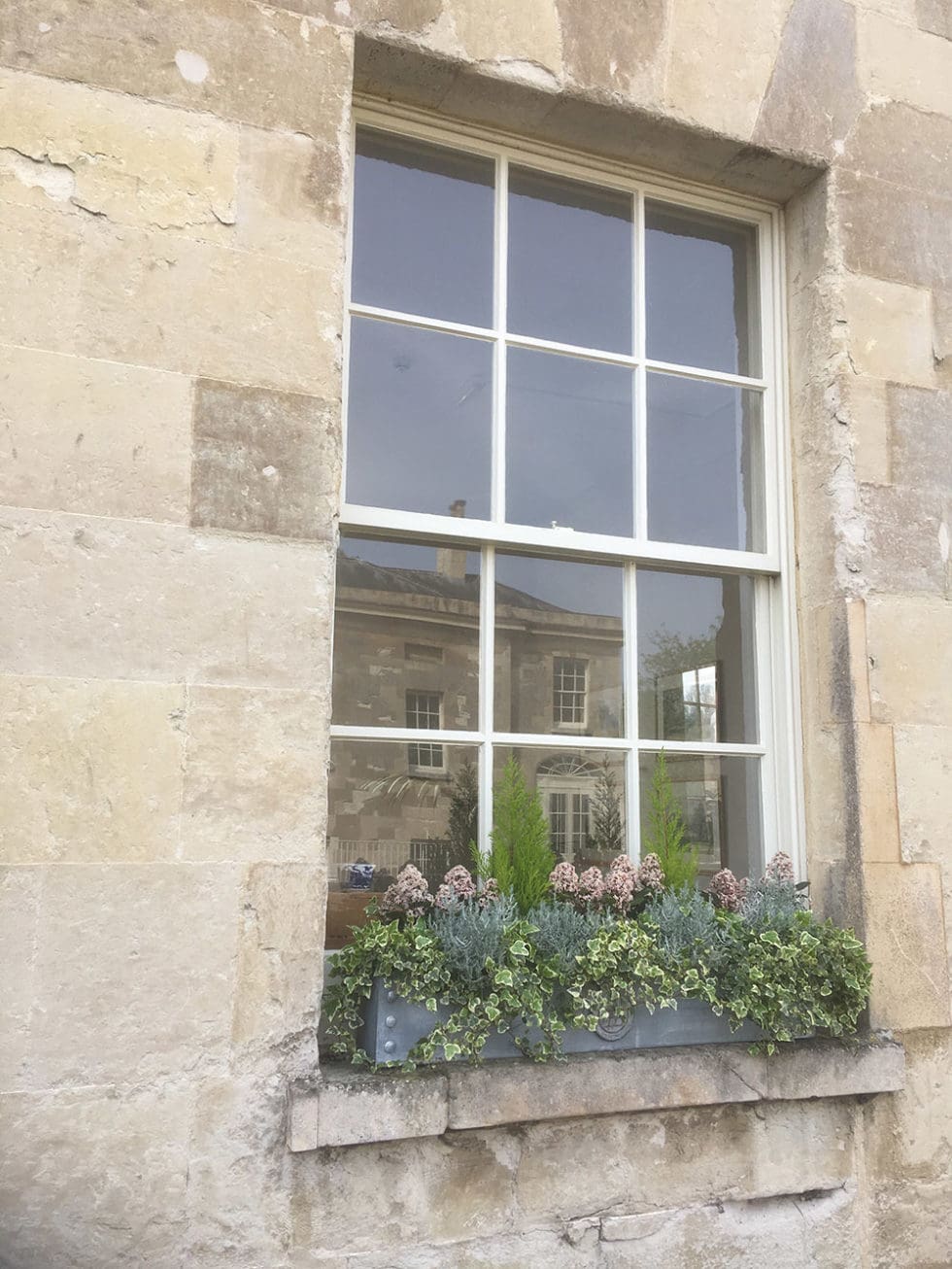 Our 85cm window box installed at Woburn Abbey
---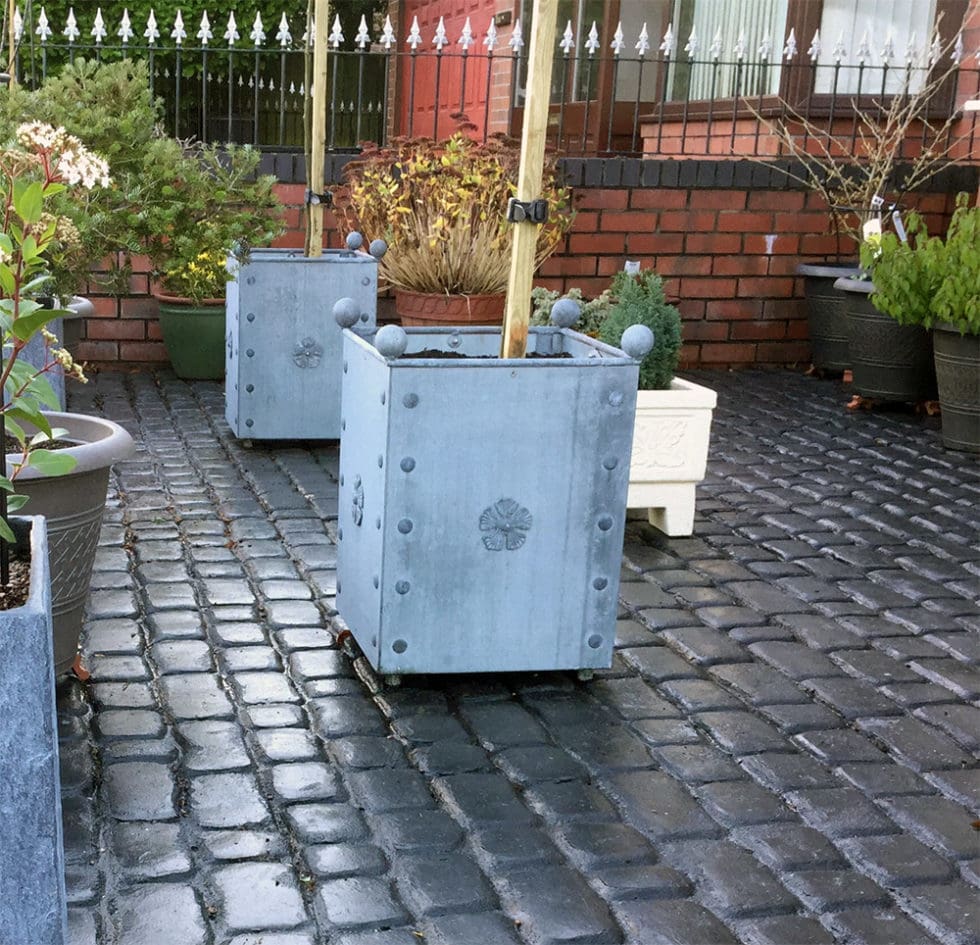 Philip Johnson
---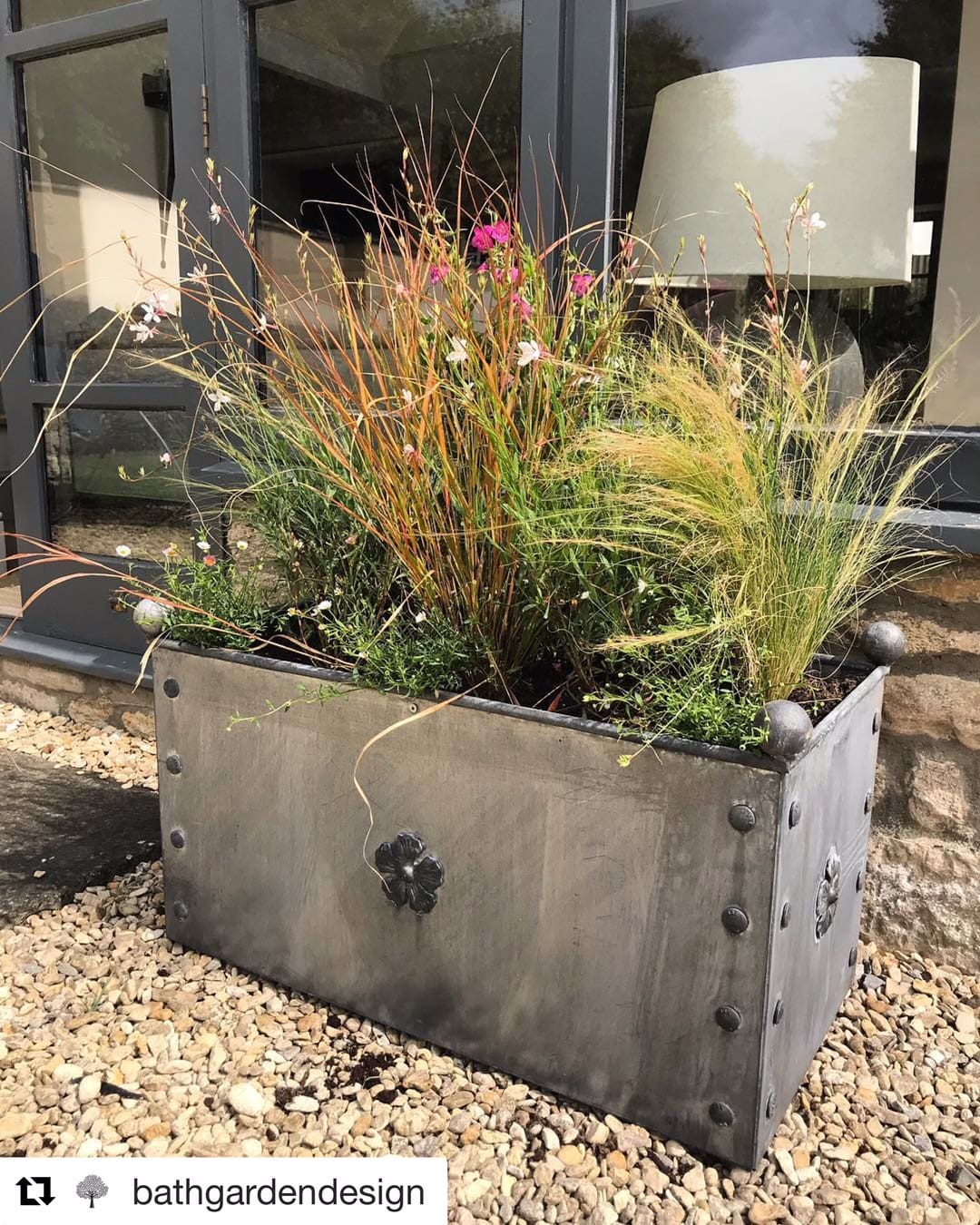 Bath garden design, Bath
---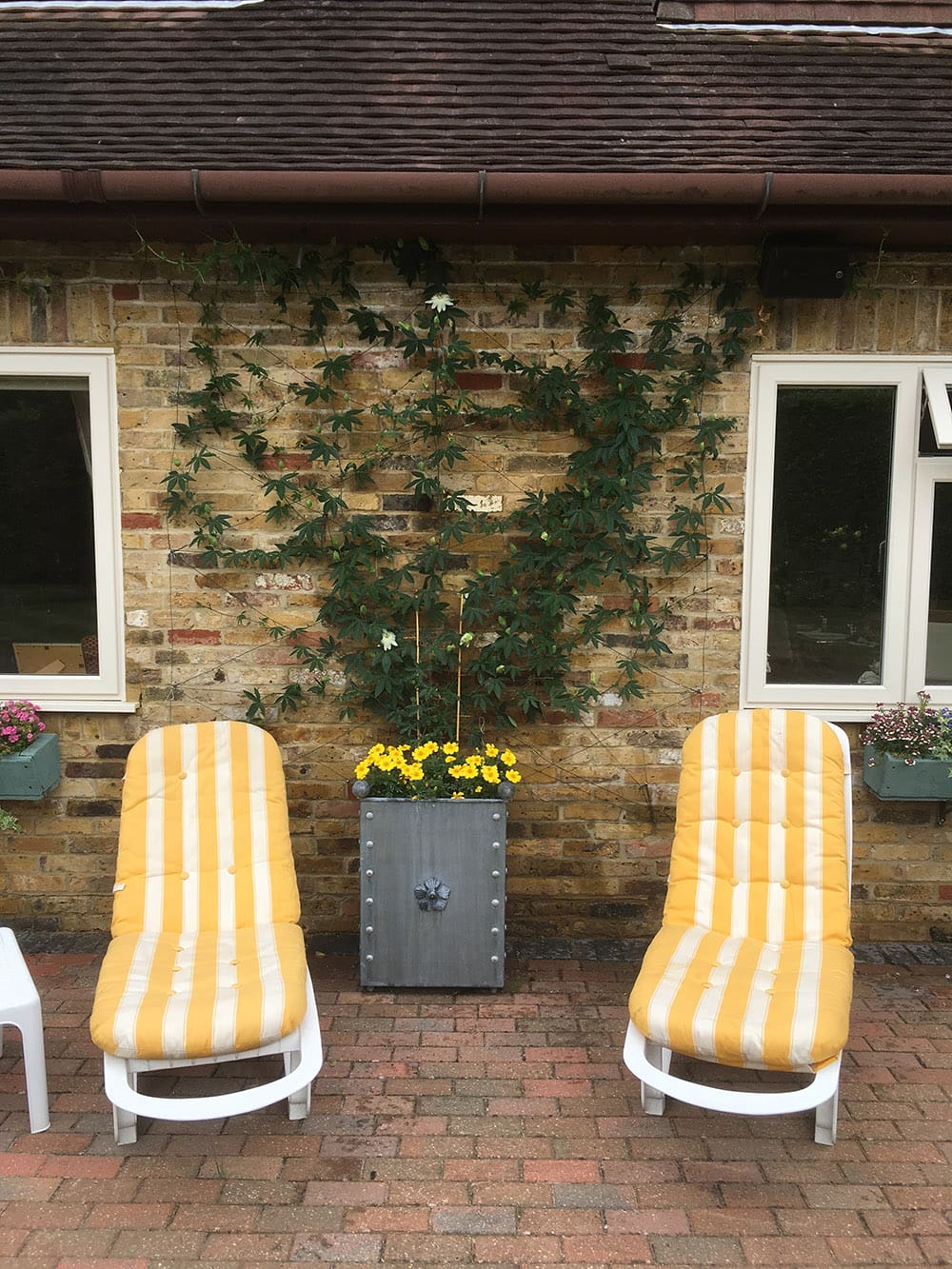 Mrs Nina Harrison of Loudwater, Hertforshire
---
We are really pleased with the two planters: see enclosed pics of them containing beetroot and chop suey greens.
The troughs' large volume means they hold moisture well.
Regards
Freya and Nick Brookman
---
Dr Peschek from Bavaria
---
The Stewarts' (Near Guildford)
---
"I had been looking for steel planters in the South of France for a while, but could not find what I was looking for or what I had in mind. I came across an ad in the Royal Horticultural Society's magazine and knew instantly that I had finally found the right supplier and I was not disappointed. The two planters I have are beautiful and greatly enhance the terrace leading to our house, bringing the final touch of class required. They are nicely crafted and of good quality. Well done."
Laurence Lewis
---
"Many thanks for letting me pick up the planters and water but from your house the other weekend. My wife and I think they are stunning; such a unique design and so well
made."
Michael Williams (West Sussex)
---
Richard Goddard Interior, Designer, California
---
My large planters arrived very promptly in the morning!! Many thanks for your help in this respect!!! I absolutely love them, stunning whilst also practical for outside living in our country!! ! I will have to start saving for a water butt now!!!
Gilly Holt
---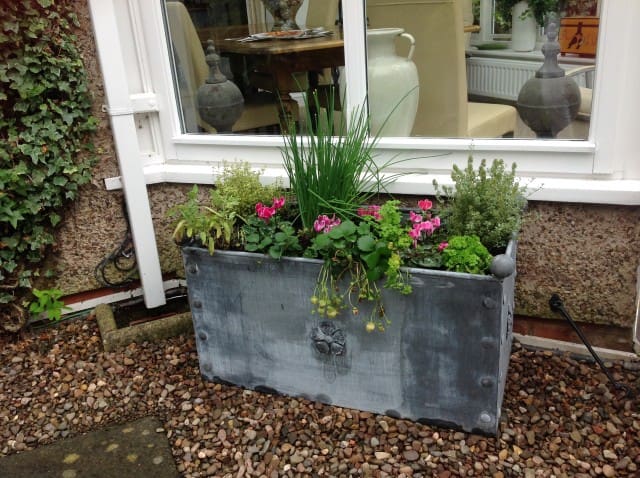 "Am thrilled with my trough into which I have transplanted my herbs."
Sally Cross
---
"Unpacked them last evening – they are fine, look great!
Many thanks – excellent service."
John Edwards
---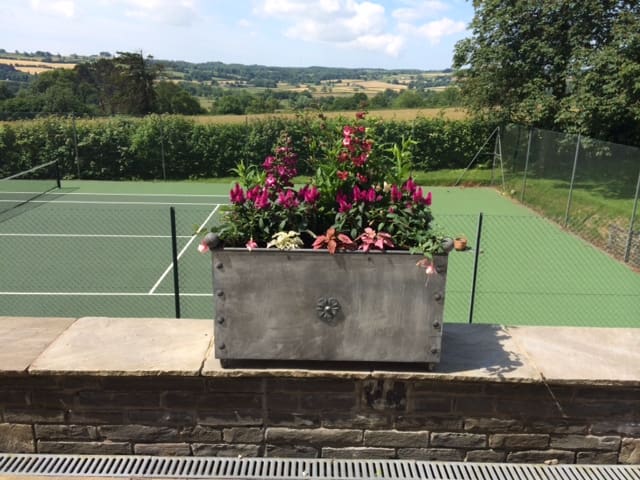 "Planters planted – love them"
Janine Ridgwell
---
"Thank you very much for the lovely Planters, they are perfect"
Alannah Finlay
---
"I am writing to tell you how delighted I am with my Arthur Jack garden planter. I ordered the Large Traditional Planter. The ordering process was very straightforward and I received excellent advice regarding the most appropriate size for my needs. Delivery timescales were clearly explained and I was grateful that I did not have to wait at home for a courier to arrive. The planter arrived exactly on the date given and was in excellent condition.
The planter meets my expectations in every way: it is very well built to traditional craftsman standards and honestly looks as though I could have bought it from a very expensive antiques centre. It looks elegant, yet not out of place in my cottage garden. I am sure that it will enhance my garden for many years. I am now planning where I can put my next planter!"
Jackie Martin
---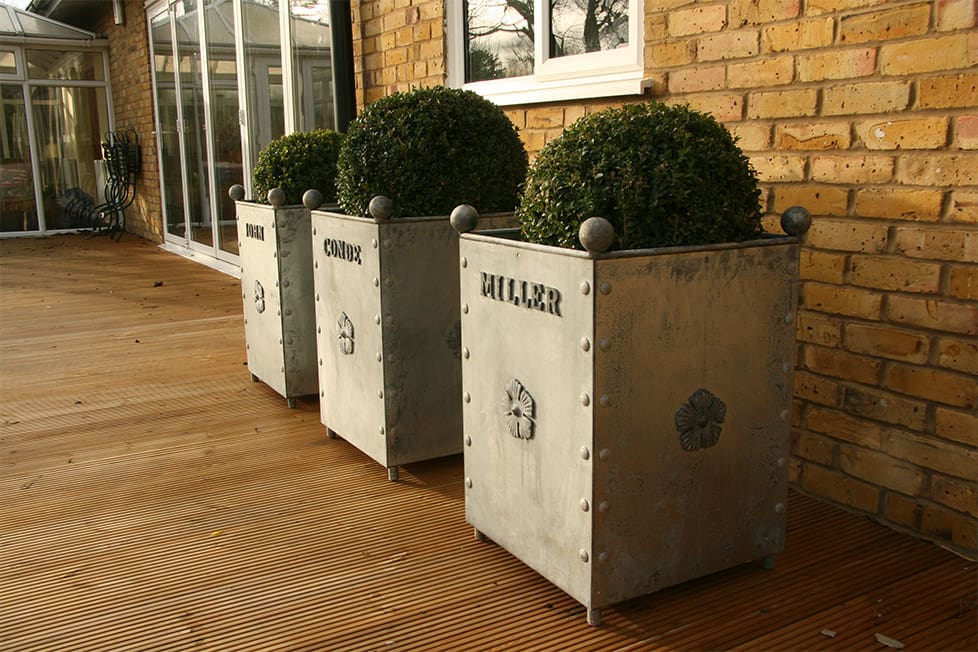 "I would like to thank you very much for beautiful planters which I will cherish for very long time, and thank you for going out of your way for sourcing the letter which add a personal touch!"
Felicia Miller